Fitness clubs and leisure centres in England were finally allowed to reopen for the third time to the public on Monday, 12 April.
On the third official reopening day for gyms, we recorded more than 100,000 unique gym entries across gyms in England. With contactless entry with QR code in place for most clubs, we are thrilled to see gym-goers eager to come back.
Compared to the 57,567 gym entries logged on the second official reopening day on 2 December, the number has almost doubled.
Our recent research found out that fitness clubs in the UK powered by Membr have achieved 83% of member retention amid the ongoing COVID-19 closures.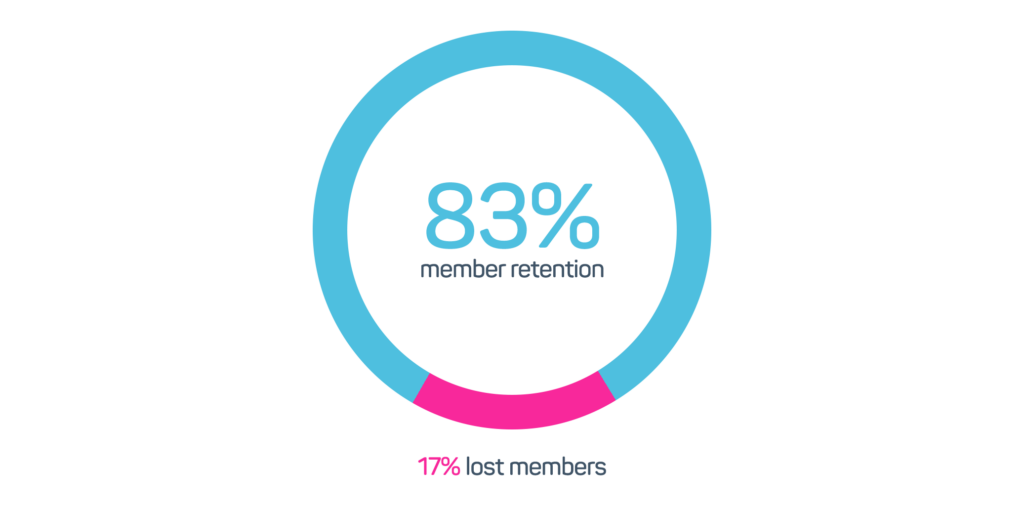 The good news don't end here. On Monday we also saw a significant rise in new sign ups and exercisers re-joining health clubs.
1 in 10 gym visits were made by new members or re-joiners.
People are back to the gym floor and ready to get started on their beach body. Joking aside, health is a massive priority in the aftermath of the pandemic and we are excited to support fitness clubs as they adjust to the new normal.
More from Membr
📲 Learn more about contactless entry with QR code
🏋️‍♂️ 6 Steps To Rebuild Your Gym After COVID-19